International Symposium:
The Value of Business Archives:
Their Use by Japanese Companies and New Global Trends

Records in general enable us to learn from the past as we put experiences to use for the future. Business records in particular can be useful in a variety of ways. Among the countries that cooperate with the International Council on Archives (ICA), there are examples of company archives being used by the parent company to avoid business risk or to assist with publicity, advertisement, marketing, brand management, and other business activities. Business archives can also provide a response to recent discussions on "corporate social responsibility." Appropriately managed records and archives ensure corporate transparency and accountability and thus, by placing importance on records as a business resource, a company can fulfill part of its social responsibility. In addition, not only are records and archives useful from an administrative standpoint, but they can also be used to look at business activities in terms of organization or social function as they are a resource of information on the company's economic and social actions. Thus business records and archives, necessary for research on business history, belong to the company that created them but, at the same time, they are also an invaluable social heritage.
In the 30 years since the formation of the Business Archives Association of Japan in 1981, interest in the preservation and use of company records and archives has steadily grown in Japan. Despite an increasing recognition of the importance of business records and archives, however, the focus in Japan has remained on the compilation of basic company histories (shashi).
With this international gap in mind, we invited archivists from famed international archives as well as other leaders in the field of business archives and held an open symposium to learn about best practices and the value of business records and archives around the world.
The symposium would not have been possible without the following:
Support from
:
Nippon Keidanren
Tokyo Chamber of Commerce and Industry
National Archives of Japan
Japan Society for Archival Science
Records Management Society of Japan
ARMA International Tokyo Chapter
Japan Society of Archives Institutions
Japan Special Libraries Association
Corporate support from
:
Nichimy Corporation
Infomage Co., LTD
DNP Corporate History Center Co., LTD
Financial support from
:
The Japan Foundation
Technical assistance from
:
Academic Resource Guide, Inc.
▼International Symposium – May 11, 2011
(Adobe Reader or similar software is required to view PDF files)

Symposium Leaflet [PDF 258 KB]


Symposium Booklet [PDF 4,436 KB]


Scenes from the symposium: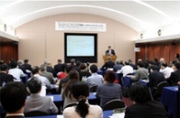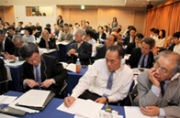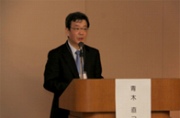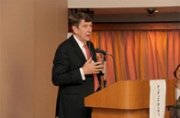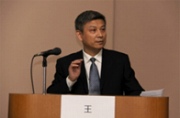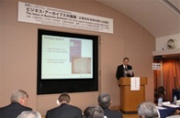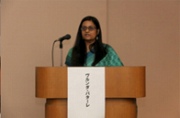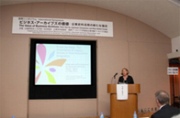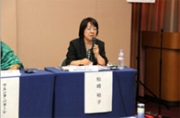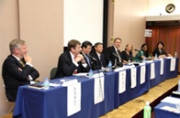 ▼Video of the Symposium
The symposium was broadcast live on the internet via Ustream. The video for Session 3 (Presentations by Lan Wang and Alex Ritchie)

is still available from the Shibusawa Eiichi Memorial Foundation Ustream account. Unfortunately, other sessions were only made available for one month following the symposium.

▼Japanese Language Publication
Resource Center for the History of Entrepreneurship, comps. Sekai no Bijinesu Akaibuzu: Kigyo Kachi no Gensen (Leveraging Corporate Assets: New Global Directions for Business Archives). Tokyo: Nichigai Associates, 2012.

ISBN: 978-4-8169-2353-1
Publisher's webpage (Japanese only)
Publication flier [PDF 480KB] (Japanese only)
Product details / publisher's blurb / table of contents (Japanese only)

▼English Language Web Publication
A selection of the articles from the Japanese publication have been made available online in English.
Leveraging Corporate Assets: New Global Directions for Business Archives

▼Related Links – Looking Back on the Symposium